WELCOME TO THE 4th U.S. INFANTRY
1861 – 1865

Who are the 4th U.S. Infantry?
Regulars were the men who enlisted in the service of the United States before the outbreak of the Civil War. Their terms of enlistment was for five years, regardless of whether or not the country was at war. The regular soldiers with their smart appearance and excellent drill were well trained and were seldom (if ever) surpassed by volunteer regiments.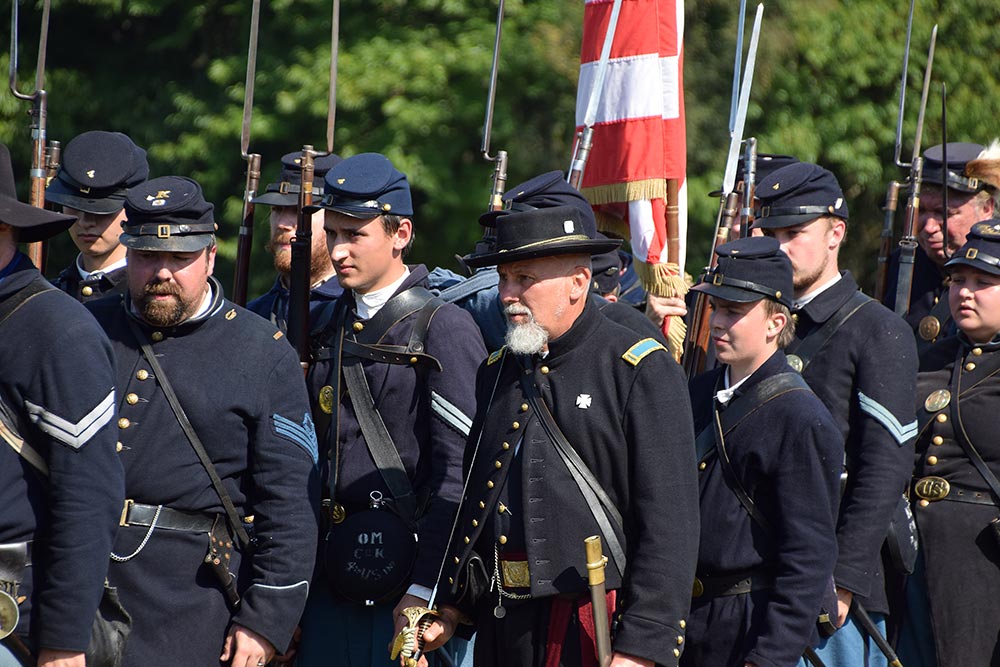 At the start of the war, the fourth was scattered among a dozen small forts on the Western coast, defending settlers from bandits and Indians. The Fourth were ordered to Washington to form part of the city defenses. By the spring of 1862 they were assigned to General Sykes' Division of Regulars to form part of the Army of the Potomac's fifth Corps.
The 3rd, 4th and 6th infantry joined the newly formed 12th and 14th  Infantry to form the First Brigade. The Second Brigade was formed by the 2nd, 7th, 10th, 11th and 17th Infantry. Because of their experiences the Regulars, with their veterans of Seminole and Mexican wars, as well as numerous operations against Indians out West were relied upon heavily in the early days of the Rebellion. They gallantly held flank positions and doggedly fought rear guard actions covering the withdrawal of the main body of the Union Army.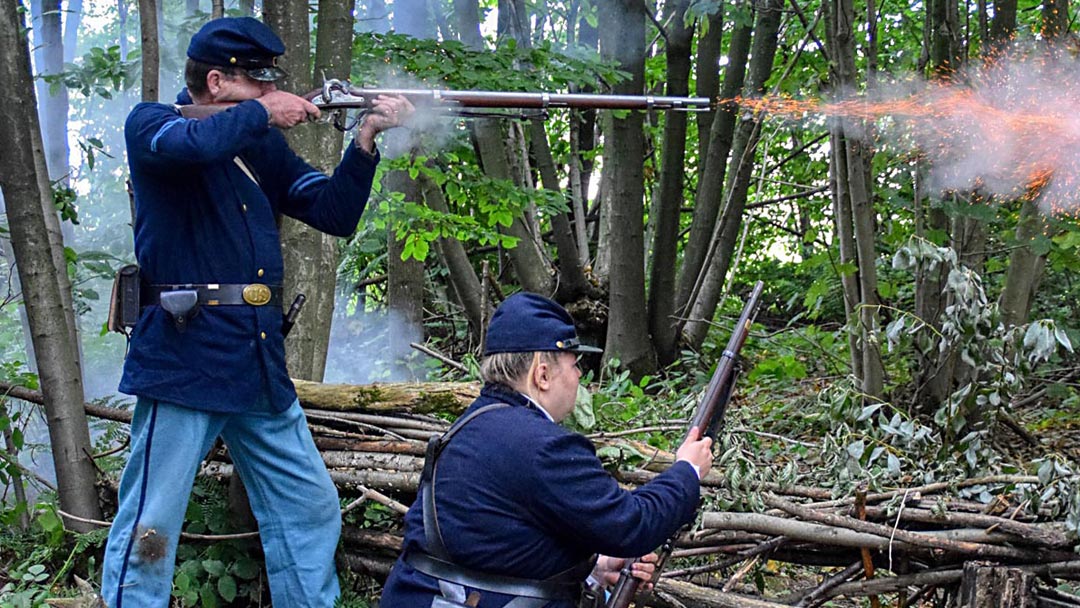 Battles – The 4th Infantry engaged in and fought at many battles including the Seven days (in particular Gaines Mill), Antietam, Fredericksburg, Chancellorsville, Second Battle of Manasses, Gettysburg, The Wilderness, as well as the Seige of Petersburg. At the end of the war on the 9th April 1865, the Regiment was present at the Headquarters of the Union Army for the surrender of General Lee's Army of the Northern Virginia. During the war, the Regiment lost 2 Officers and 58 enlisted men mortally wounded and 1 Officer and 68 enlisted men by disease.
If you would like to be part of this historic American Civil War Reenactment group, creating some of the most famous battles in the civil war or would just like to find out more about reenacting itself, click on the Contacting us link below.